Saturday
April 27 2019
21:00
THE HOLY CUMMUNION - FORGIVENESS OF ALL SINS
season opening party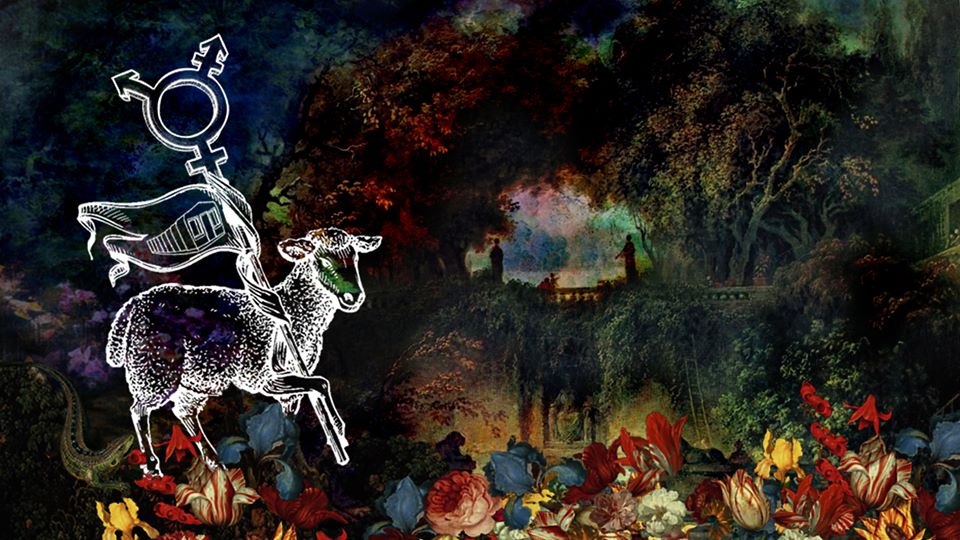 Let thy glorious day be upon us! The resurrection of the holy Halle before she dives into another season of sin-fuelled queer debauchery, depravity and devastation. Hold on to your habits and HALLElujah!

DRESS if you DARE in your best religious theme-wear and receive a welcum shot from our guardian angels at the door.

JOIN US before a deep descent into the gates of RAUMERWEITERUNGSHELL ;)

✝✝✝✝✝✝✝✝✝✝

LINE UP
SASSY B (fallen angel's purgatory€€€dance)
OUR LADY OF SORROW + THE INTERGALACTIC REVEREND B2B
(haus of technicolour disco, boogie & gospel)
VANILA (house + techno)
ĀBNAMĀ (deep vibes + outwards joy)

PERFOMANCES
MICHELLE VOLTA
KING JOSEPHINE hosts the Holy Catwalk
Michelle Volta is a Jane of all trades, known for her multiple personalities and ability to shapeshift. She started out as a head mistress of a talent agency, she sampled poetry, danced in circles. Today she focuses on the polyphonic sounds of immaterial labor.
🕯🎭 HOLY CATWALK OPEN CALL🕯🎭
We invite you to participate in the Holy Catwalk, hosted by King Josephine, at midnight - an extravagant depiction of queered religions and spiritualities.
Come and show your personal take on religious aesthetics. Become a dazzling spirit, a wicked witch, a glamorous goddess, a sci-fi angel, or simply whatever lies beyond. Get creative with your costume and practice your pose. Let's all take a trip to heaven, hell or all the places in-between.
This evening, Holy Halle will open its gates for free to every participant in the catwalk, as well as feed them with the holy water of their choice three times.
Everyone wins in the forgiveness of all sins.
Please register until the 24th of April, with a simple email to selbstuniversitaet@gmail.com
with your persona, and costume/back story - you can embody whatever you want, also walk as yourself. Get a ruby red surprise: come as a socialist.
Your Team Halle🌹
https://www.youtube.com/watch?v=QMQ4JicUs1A

✝✝✝✝✝✝✝✝✝
✝CHOIR BOIS
✝CONFESSION BOOTH
✝ABSOLUTION PUNCH
✝PURGATORY FIRE PIT
✝JESUS FLESH & BLOOD OFFERING
✝KARAOKE KHAOS all night long in the Karaokewagon

✝✝✝MUCH MUCH MORE. YOU HAVE BEEN WARNED.

✝✝✝✝✝✝✝✝✝

Sliding scale entry. Money is the devil. No one turned away due to lack of funds!