MASH-UP & HALLE - Shine Your Light Party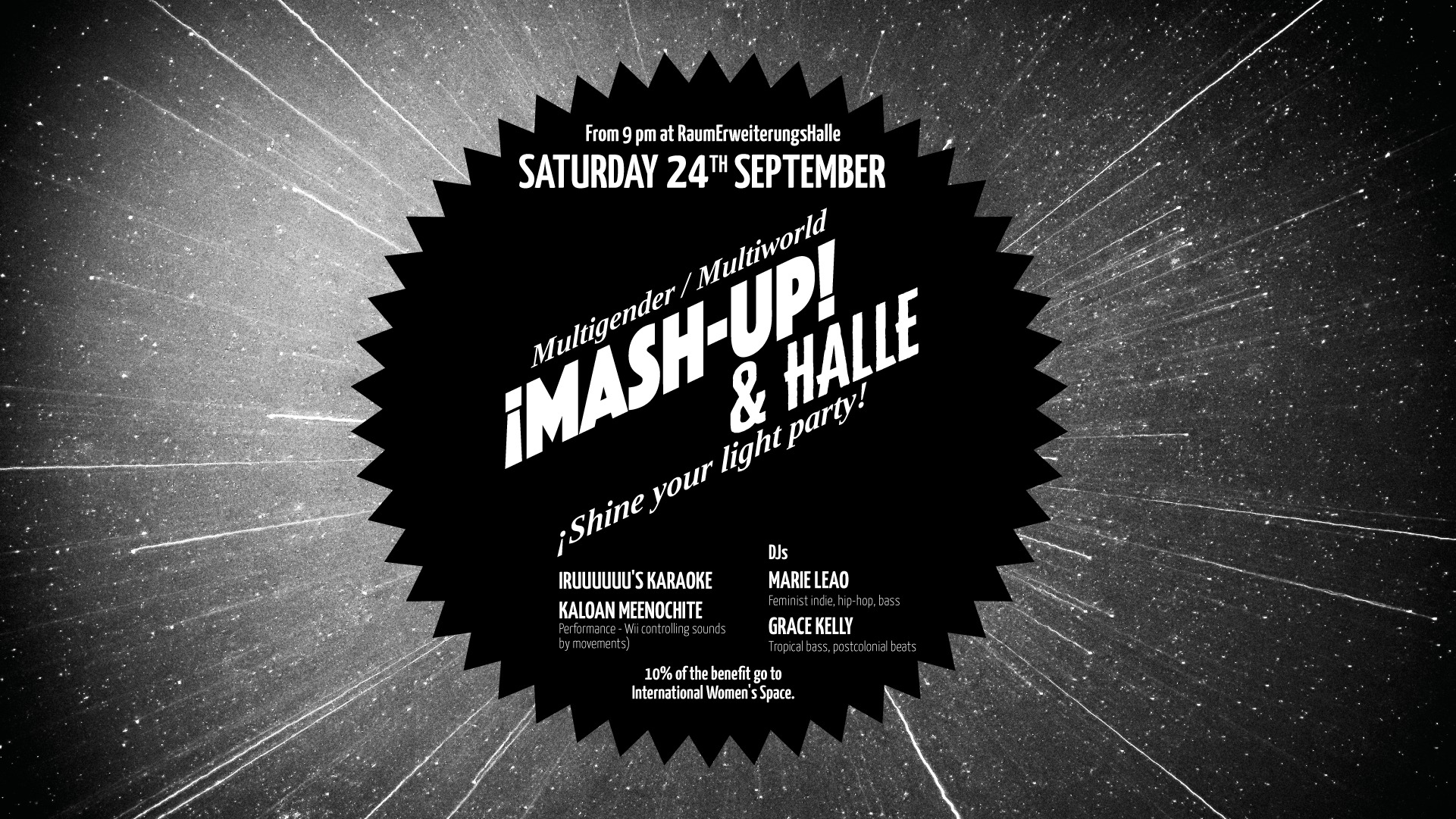 Halle has joined forces with the ¡MASH-UP! collective for this season closing.

Let your light shine this early autumn and come sing and dance with us!
LINE-UP:
Iruuuuuu's Karaoke
Performance: KALOAN MEENOCHITE (Wii controlling sounds by movements)
DJs:
Marie Leão (feminist indie, hip-hop, bass)
Grace Kelly (tropical bass, postcolonial beats)
KALOAN MEENOCHITE are a multidisciplinary artist born in São Carlos, Brazil in 1983. They are an immigrant and has been living in Berlin for three years.
They work mainly with performance and music in an experimental way and has been actively performing in different cultural venues in Brazil and Europe for at least 10 years.
Kaloan's performances use motion sensors in their body to activate sounds through movement. The sound travels from a weird soundscape of animals in a broken forest, passing by some distorted brega funk beats, and following by some IDM arrocha.
Donation: 10% of the profit go to International Women's Space