Sunday
Sept. 20 '20
13:12 - 4.20
bi-weekly
next dates:
October 4 '20
past dates:
Sept. 10 '20
Mortville Public Library
***postponed until further notice due to the current development of COVID-19 numbers. we'll be in touch soon***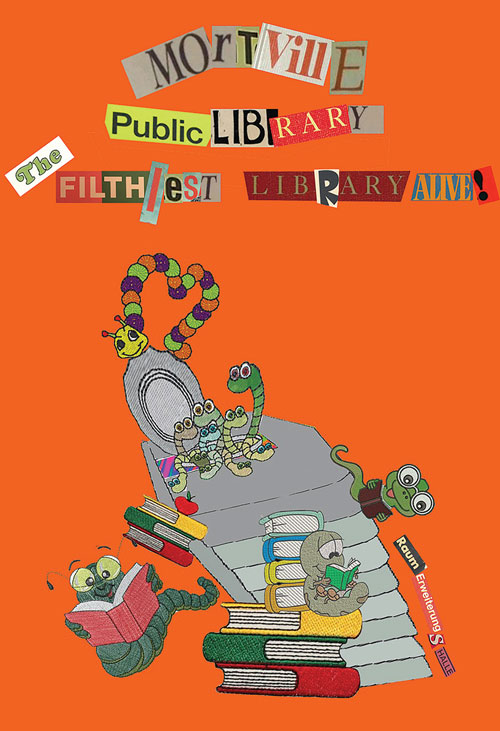 Friends and foes, lovers and lobsters,

after a rollercoaster of a season behind closed doors, the Halle comes out of its Covid-and-Deutsche-Bahn imposed lockdown shortly before the cold season with a truly filthy new space for you.

We are excited to announce the opening of the Mortville Public Library, the filthiest library alive.

A million open tabs wanting to be read, an avalanche of messages and notifications make it difficult to focus or process everything, and this overwhelming status quo of the information age is intensified by too much time spent in isolation because of depression, pandemic, social anxiety, and other difficult stuff. Would it help to committ to a book at a time? What if there is no money to buy one, or it's too difficult to choose?

The Halle crew has decided to pool some favorite books from our personal collections and make them available to you. We will be around for a chat, have some tea and cake to share (bring your own mug if you can), you can browse, hang out in the garden, discuss what you've read or ideas it has set alight. The book selection aims to be small enough and fine enough to aid in our ongoing goal of educating ourselves and connecting struggles, towards a revolutionary future. Most books will be in English, but we also have some German and Portuguese ones, as well as a Zine Präsenzbibliothek.

In a bi-weekly rhythm the Mortville Public Library will open her doors and welcome you to borrow one book at a time. Keep in mind, this library is built on trust, these are our personal books, not a rich institution's purchases. Please bring them back the next time we are open (usually this will be every other Sunday afternoon), and don't become Asshole of the Week.

If you thought in the past it was difficult to find the Halle, fasten your seatbelt now. One of Mortville's librarians will inconspicuously await you at the garden gate of about_blank (to the right of their usual entrance door, at the end of the fence), and send you on the back way to where you want to go.

Mortville is a fictional shantytown for all kinds of social outcasts, where you typically find refuge when you killed your husband, want a sex change, like to go naked, indulge in anarchy, eat turds, and other disgusting things. After a long period under the cruel rule of sadistic Queen Carlotta, the inhabitants of Mortville got together, defied her leather police, roasted her on a spit and ate her. The library is situated in a liberated Mortville where noone will force you to walk backwards all day, or try to infect you with rabies.

Mortville Public Library can be visited outdoors. We will keep your contact details according to Covid regulations, and ensure that there is enough space for everyone to keep the needed physical distance. Bring your favorite mask :)

the opening of the library on September 10 was part of the Liebig34 action week, to defend the house project and others, that are threatened by eviction. more program here: https://defendliebig34.noblogs.org/

13:12 – 4.20 pm next open day is Sunday October 4

Unfortunately we can not use our barrierfree front entrance because of Deutsche bahn building works and have to use the back entrance which has two improvised steps.
COVID-19 & Renovations
The forced downtime due to COVID-19 has allowed us to reflect, renovate, repair, care for, & grow🌱🌿🌴 (ourselves and the garden!) through these turbulent times and attend to the things that have taken a back seat during the busy years.
In addition to this, we've been surrounded by unexpected major renovations going on outside Halle and blocking our usual access, complicating a complicated situation further. When one of your neighbors is a big business that owns whole actual streets and gives zero fucks... Shout out to Deutsche Bahn for making this possible 😅😤

It is also a time of introspection for us in different ways - one of them being how to make the best use of the space. Due to the ongoing event restrictions, Halle is unfortunately unable to host any external event for the time being.

However, we've decided to re-center the original concept of our other name: Selbstuniversität e.V. (Self-University e.V.). Our general plan is to shift the focus from hosting larger parties and gatherings to prioritising smaller autonomous learning-based formats within the Halle community, into the future. 🤓

Halle appreciates all your ongoing support and wishes our vibrant community all the best! Big love to u and your loved ones from your favourite local sardine tin 🐟😋❤️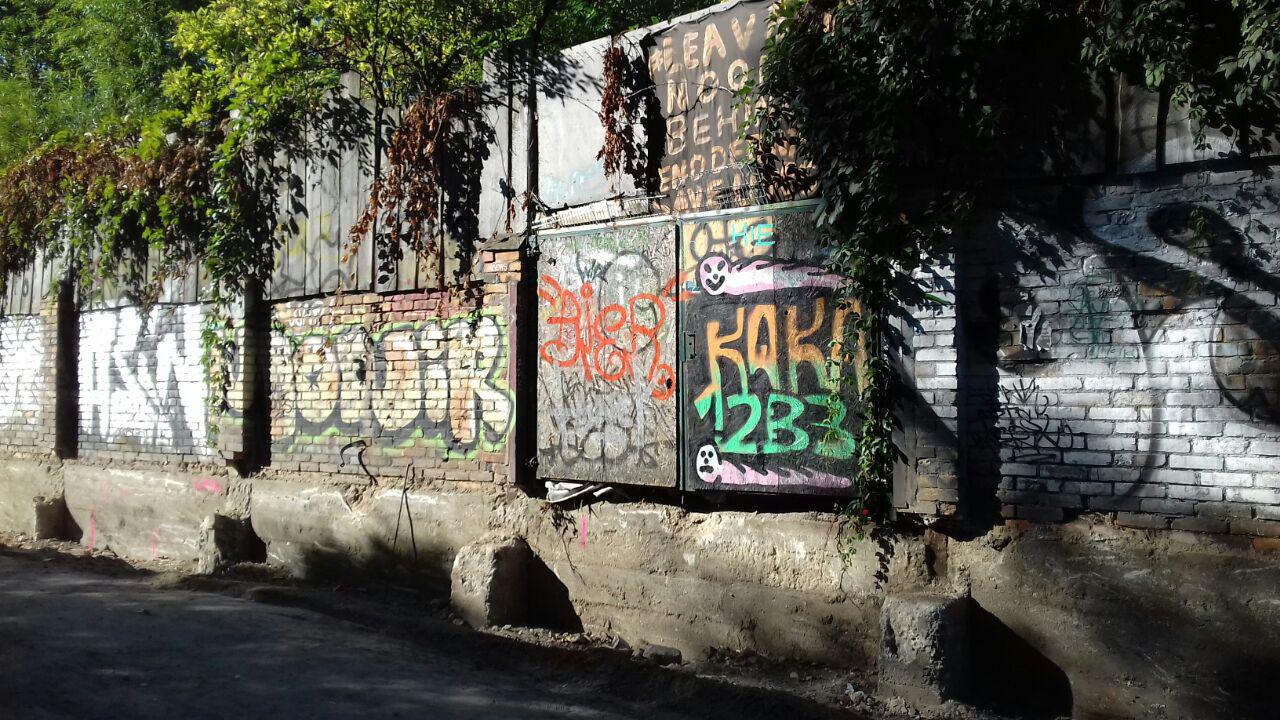 for any questions, comments/concerns, interests in collaboration, event proposals, -or- if you want to subscribe to our mailing list, please contact us at selbstuniversitaet[at]gmail[dot]com