Wednesday
June 20th 2012 20:30
SINGULAR/PLURAL 3
SINGULAR/PLURAL features several programmes of films and videos that can, in one way or another, be considered first-person narratives.
At the same time questioning narratives or any kind of linear biographical construction, these experimental films, documentaries and video art pieces each show a singular perspective on the relation of the individual to a broader social context.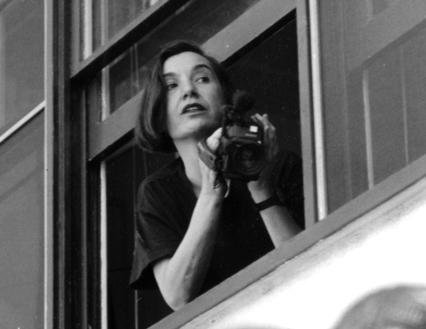 Susan Mogul - Everyday Echo Street (32min, 1993)
Filmed in Susan Mogul's Los Angeles multi-ethnic working class neighborhood, Highland Park, Everyday Echo Street: A Summer Diary, is an insider's view of how home and neighborhood are constructed in everyday relations. Composed of conversational and anecdotal portraits of neighbors and merchants, Susan ruminates about the past and the present, as she looks out her apartment window. Struggling to arrive at a new definition of "home," she ponders loss, middle age, and living alone.
Susan Mogul – Driving Men (1h08min, 2008)
"A few years before I moved to Los Angeles I was in a car accident. My first love was killed in the accident and the accident haunted my life.
Over the last 35 years I have recorded, edited, and ultimately crafted my own life—making avant-garde videos, photographs, performances, video diaries, and feature-length films. I sift through the past and piece it together with the present. I transform the raw material of my life to make sense of my life. I reprocess reality in order and create my own reality.I will be 60-years old on August 15, 2009. And there are times when I try to figure out where I fit in and other times I celebrate the fact that I don't fit in at all." (Susan Mogul)
films start at 21h!